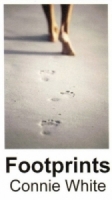 The Factory Professional Centre is pleased to announce we have another new tenant!
We would like to welcome Connie White – owner and operator of Footprints Footcare to the Factory!
On the February 1st, 2016 Connie relocated her business to Suite 15 of The Factory Professional Centre (Entrance B). Footprints specializes in basic advanced & diabetic spa services. Included in the spa services offered are: manicures, pedicures, gel soak-off nails, reflexology, reiki, collagen facials and wax treatments among other services.
For more information or to book an appointment please call 613-285-5375.